We're a team of down-to-earth individuals who are committed to create positive change for underbanked consumers in S.E.Asia. We develop business models and build financial technology to help improve businesses and consumers' wellbeing. Our goal is to ensure that everyone in S.E.Asia has access to digital financial services.
We are committed to provide easy and highly accessible financing for personal mobility and here's how we can achieve it.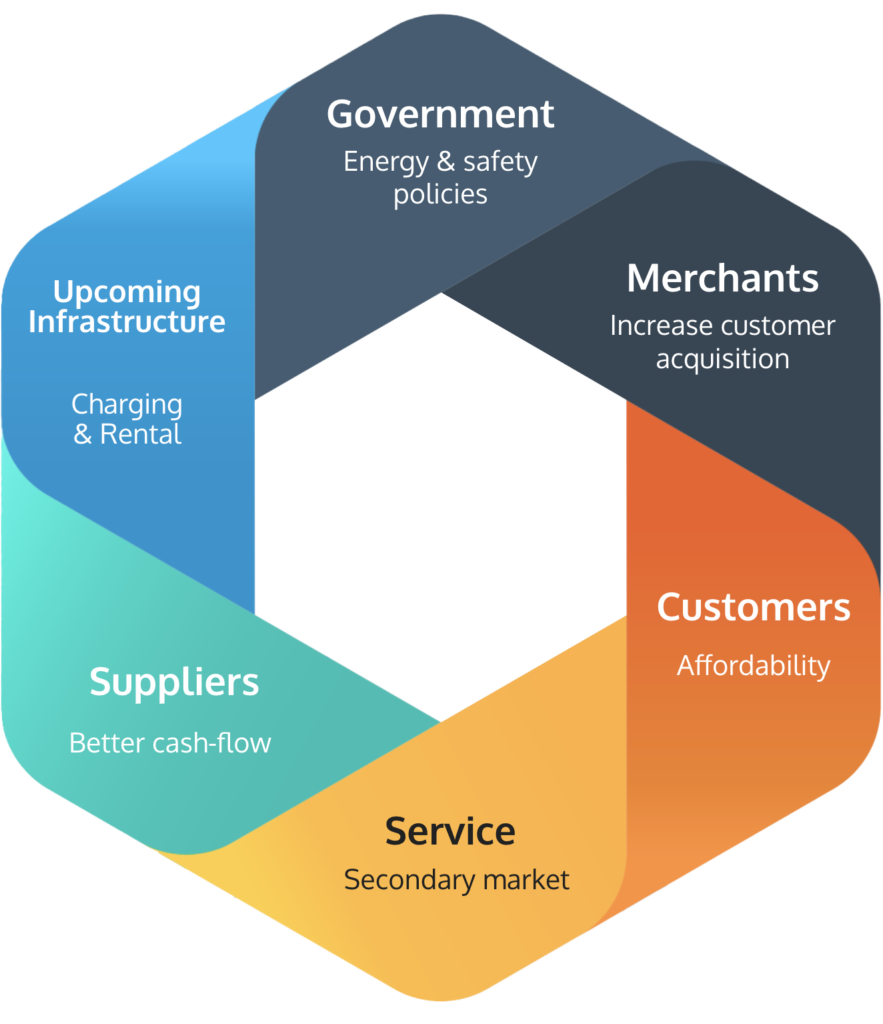 Our Value to The Ecosystem
Initiated mobility association - Playing a part in setting future direction. Being deeply rooted in the ecosystem - lets us strengthen & grow meaningfully.
Fundbox core team are versed in Technology – built Ecommerce Systems, Manages Dev Ops and Manages Dev Team. A trully strong foundation in IT and management.